Welcome to the Highway 43 Car Club
Based on towns along Highway 43, our car club boasts members from Kemptville, Winchester, Chesterville, Merrickville, and all across the Ottawa region. Each year, we hold a number of events all over the Region.
So stop by, become a member, meet some new friends, and most importantly...HAVE FUN.
Hwy 43 Car Club Events
Rumour has it Fugly and the Strato Chief
May take this to the strip
On Saturday July 4th in Luskville
Town and Country Chrysler
Interview with DJ Kel
You Tube Link
Area Car Club Events 2015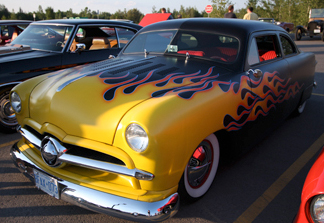 If you're one of those people who like to plan their summer in advance, these calendars are for you!
Rod Rafter (our President), Wendy Hall (Capital Corvette Club) and Roger McGetchie put these lists together and they are now a "must-have" for any Car Show go'er!  Below you will find the current PDF's for 2015.  (Not Released at this time Jan 4 2015)