Highway 43 Club Jacket 10th Anniversary
Highway 43 Club Jacket options ( 10th Anniversary Edition)
See Kevan on Cruise night for current options and pricing.

Jackets must be paid upfront by either cash or cheque.

There are no returns once committed to a purchase.
All Highway 43 Car Club gear can be purchased at our Friday Night Cruise at Food Basics or by Contacting Kevan Whittaker 613-258-7538
or This email address is being protected from spambots. You need JavaScript enabled to view it.
Area Car Club Events 2019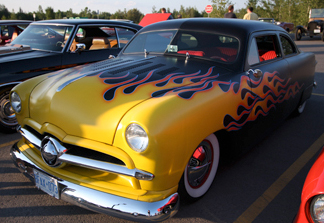 If you're one of those people who like to plan their summer in advance, these calendars are for you!
Rod Rafter (our President), Wendy Hall (Capital Corvette Club) and Roger McGetchie put these lists together and they are now a "must-have" for any Car Show go'er!